Style
Explore
The Evolution of the Beloved Airstream
Written by
On

Wednesday, November 18, 2020
Airstreams have become ultra-trendy in recent years, functioning as everything from Airbnbs to RVs to tiny homes. And while they're often beloved for their nostalgia, a lot of people don't actually realize just how long and storied their history is. In fact, the Airstream company dates back to the 1920s when its founder, Wally Byam, began creating trailers out of plywood in his backyard. Byam and his wife loved to go camping, but his wife didn't love to sleep on the ground, so Byam created a trailer to offer a more comfortable place to sleep.
Finding that aluminum's low wind resistance made it better for travel than plywood, Byam began crafting his trailers out of that instead. But his innovations didn't stop there. Seeking to improve the aerodynamics and durability of his design, Byam used aircraft production techniques to create the rounded, pill-like shape you see Airstreams in today.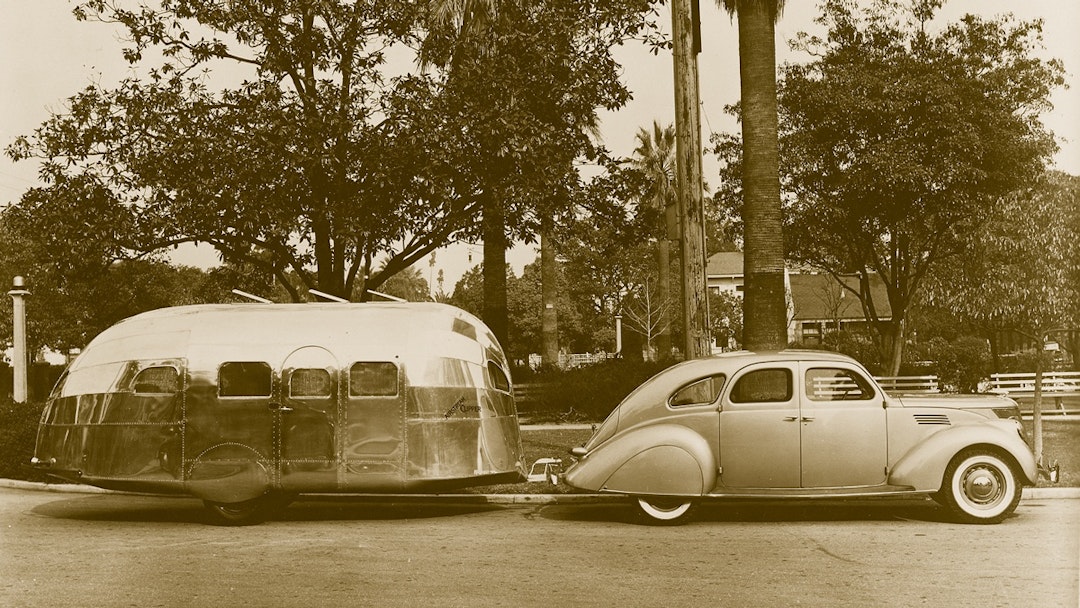 The Clipper | Source: airstream.com
In 1934, Byam brought the trailer to market with his company, naming the brand Airstream because it cruised along the road, "like a stream of air." His very first model was called the Clipper, which could sleep up to four people and came with its own water supply and a tubular steel-framed table that converted to a bed. It also featured insulated walls, wood details, customizable floor plans, and an air conditioning system that used dry ice. 
With the post-WWII economy boom, many U.S. residents were eager to purchase the luxuries they weren't afforded during the war, including an Airstream. To meet the demand, Byam produced a variety of different models, including the Airstream Liner, which he dubbed "the world's largest, fastest, easiest towing trailer coach." Below, the Airstream Liner is pictured in a now-iconic photo being pulled by famed French cyclist, Alfred Letourneur.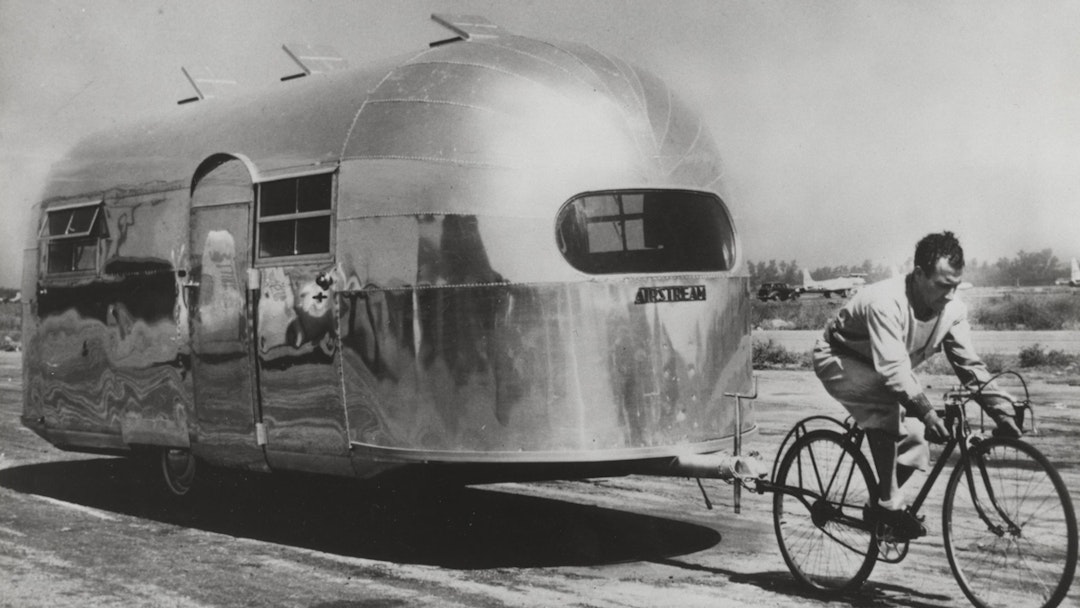 Airstream Liner | Source: airstream.com
By the 1960s, many people in the U.S. were seeking smaller family vehicles, so Airstream responded with its Bambi model. The single-axle trailer was small, lightweight, and easy to tow, making it a favorite for many families across the country. The Safari model also became popular in the '60s, featuring a contemporary style with multiple lounge areas and bathrooms that spanned the entire back of the trailer. 
In fact, the '60s Safari model was so popular that Airstream reintroduced it in the 1990s, aiming to attract younger buyers with its contemporary, European-style design. And attract buyers is exactly what it did, with the model exploding in popularity throughout the decade.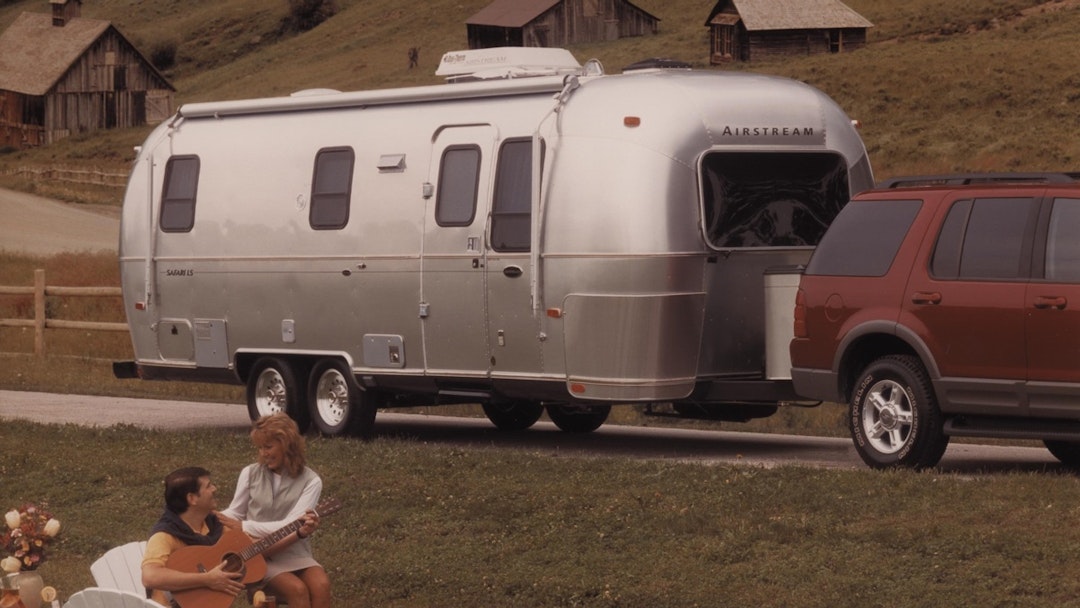 1990s Safari | Source: airstream.com
Fast forward to today and the Airstream is gaining renewed popularity for its nostalgic feel combined with modern technology. Some of the company's newest models include the International Signature, which Airstream describes as "a boutique hotel on wheels." And with its full kitchen, expansive bedrooms, dining area, and smart technology, we can't disagree. 
Chances are, Airstreams will become even more popular in the coming years, especially in light of the pandemic, which has caused many of us to hit the open road to get our travel fix. And thanks to Airstream's countless iterations, spanning from travel trailers to touring coaches, there's most definitely a model for every type of traveler.